About Us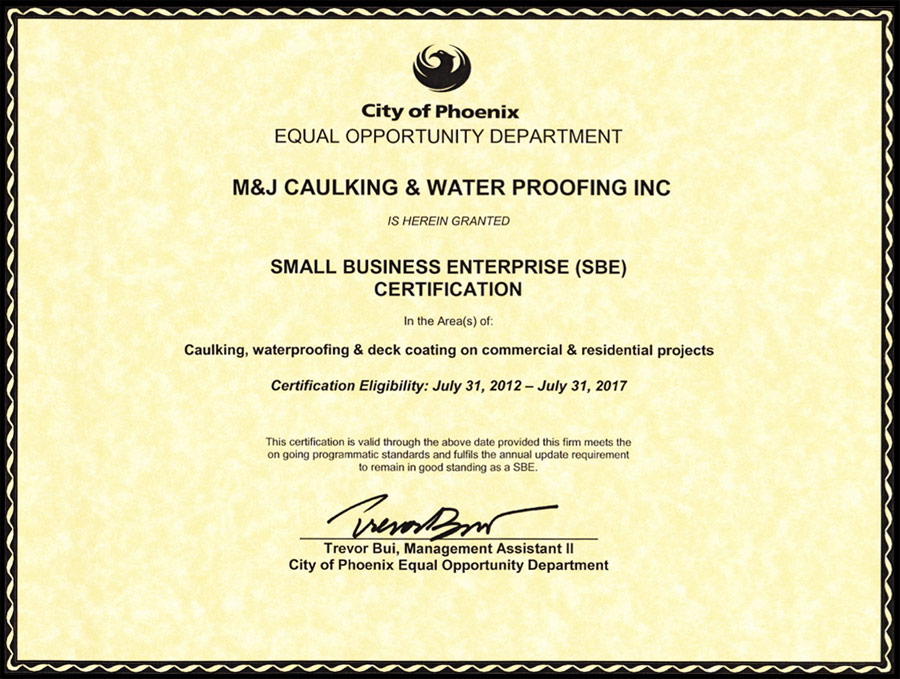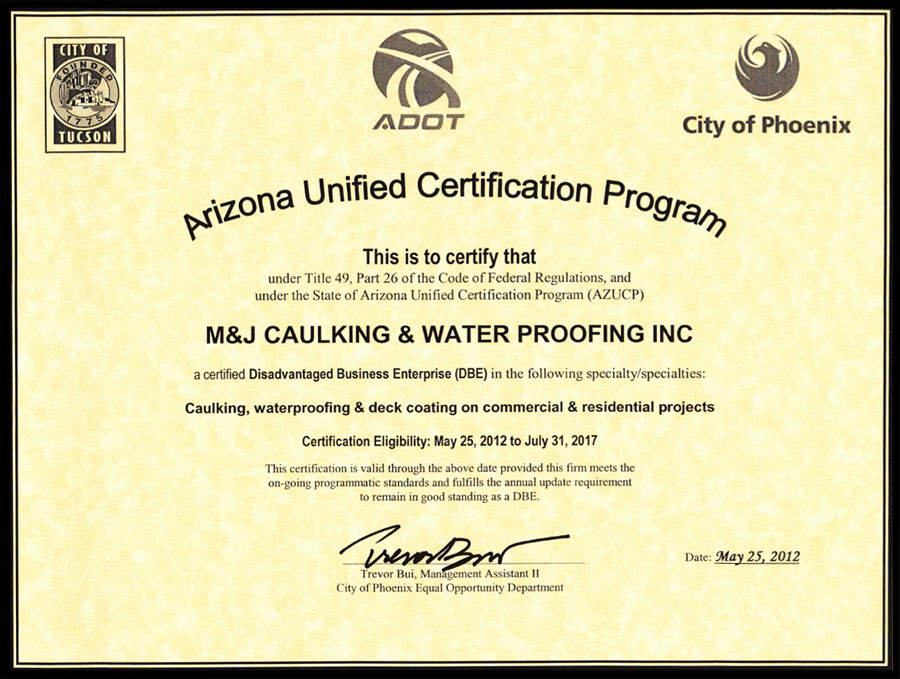 M&J Caulking is primarily a subcontractor doing business with general contractors. M&J's customers build new commercial projects, renovate existing buildings, expand existing buildings and TI projects. Customers are located throughout the Phoenix Metro area and the State of Arizona.
M&J Caulking has been in business since February 2000. We are SBE (Small Business Enterprise) certified with the City of Phoenix and DBE (Disadvantage Business Enterprise) certified with the State of Arizona. Both certifications renew every 2-3 years. While certificates are not always issued each year, confimation of certification can be obtained from the links below.
Some of our customers include:
Cochise Contractors
D.L. Withers Construction
FCI Constructors
Arizona Glass Specialists
Central Valley Specialists
Community Service

Company employees volunteer on a regular basis at a local food bank.
Links
SBE Certification City of Phoenix (Click on "City of Phoenix Directory of SBE Certified firms" M&J Caulking & Water Proofing Inc.)
DBE Certification State of Arizona, AZ UTRACS.azdot.gov (search #10662)